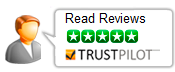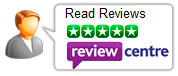 Norton AntiVirus - 180 day licence
| | |
| --- | --- |
| Type | Anti-Virus |
| Version | Norton AV |
| DVD & License | OEM Included |
| Subscription | 180 Days |
Stop both today's and tomorrow's online threats.
Introducing the new Norton AntiVirus.
Patented antivirus protection for your PC

o Keeps you safe when you surf, shop and bank online
o Protects you from social media scams
o Stops both today's and tomorrow's online threats
o Blocks infected and dangerous downloads
Actively protects you from viruses, identity theft and social media dangers

- Insight identifies which files and applications are safe and which are dangerous, using the combined feedback of more than 175 million Norton™ users.

- Norton Community Watch tracks virtually every file on the Internet for comprehensive global threat monitoring.

- SONAR Behavioral Protection detects the signs that a file is dangerous to proactively protect you from never-before-seen threats.

- Internet Protection System scours websites and social networking sites for suspicious links and content to identify the latest social networking scams.

- Download Insight and IP Address Insight prevent you from downloading files from websites that have a low reputation score within the Norton user community.

- Live 24x7 Threat Monitoring is backed by a network of Norton users who serve as your own personal Neighborhood Watch group.

- Scam Insight reviews a website's reputation and lets you know if it's safe to enter your personal information.

- Anti-phishing Technology blocks fraudulent "phishing" sites set up to steal your personal information.

- Identity Safe remembers, secures and automatically enters your usernames and passwords for you, so they can't be lost or stolen.

- Safe Web tells you if a website is unsafe before you visit it and it's too late.

- Safe Web for Facebook scans your Facebook Wall and News Feed for URLs containing security threats, such as phishing sites, malicious downloads and links to unsafe external sites.

- Network mapping and monitoring shows all the devices connected to your home network, so you can spot uninvited guests using your wireless connection and/or eavesdropping on you.
Automatic, silent updates keep you one step ahead of new threats and those not yet invented

- Automatic product downloads and installations when you're not using your computer ensure your protection is always up to date.

- Norton Pulse updates virus definitions every 5 to 15 minutes without disrupting your work or play.

- Insight + Optimized File Copy identifies safe files and only scans unknown files.

- Built-in Intelligence maximizes battery life by putting off non-critical activities until you are plugged in and out of full-screen mode.

- Norton Management enables easy single-password access to all Norton cloud-based applications and Web properties - to update, renew, fix or install Norton - including Norton Management, Norton Anti-Theft, Norton Family and Identity Safe.

- Windows® 8 Compatibility touch-friendly support works equally well in keyboard and mouse environments.
This product is an OEM (Original Equipment Manufacturer) package, and the licence governing the installation and use may not convey the same rights as a full retail package. OEM product packages may not contain the same printed documentation or bundled software and hardware which forms part of the full retail package. Prospective purchasers should make themselves aware of any such restrictions before purchasing.