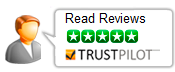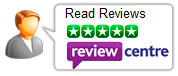 8GB DDR3 1600Mhz - CRUCIAL Ballistix
| | |
| --- | --- |
| Manufacturer | Crucial |
| Product Line | Ballistix |
| Capacity | 8GB |
| Type | DDR3 |
| Speed | 1600Mhz |
| Form Factor | DIMM 240-Pin |
| Data Integrity | Non-ECC Unbuffered |
| Latency | CAS 9 |
Crucial® Ballistix® Sport Series
Get ready to play.
Engineered to deliver fast and reliable performance memory for enthusiasts and mainstream users alike, the Crucial® Ballistix® Sport series is a great place to start. Touting all the usual benefits of a memory upgrade—faster load times, better system responsiveness, and increased ability to handle data-intensive games—Ballistix Sport modules also feature an array of additional features. With an eye-catching design, premium-quality DRAM, and a stylish integrated heat spreader for thermal performance, Ballistix Sport performance memory makes it easy to take your game to the next level. Since Ballistix Sport modules are budget-friendly and compatible with nearly every type of system on the market, you'll be hard pressed to find a better win.
Jump into the game.
Playing your favorite game is effortless—and we think your memory should be, too. The Sport series features industry-standard specifications and requires little to no BIOS configuration, making installation a cinch. Ballistix Sport DDR2 and DDR3 modules are available in the most popular densities and are backed by a limited lifetime warranty.* What's more, every single Ballistix Sport module that we sell has been rigorously tested by our Systems Compatibility Group to meet our exacting specifications. If it doesn't meet or exceed the performance levels that we advertise, then it doesn't leave our doors. Ballistix Sport modules are available in DDR2 and DDR3 regular height and very low profile options.
Very low profile design. High-performance efficiency.
Need more space in your system? The Ballistix Sport series offers modules in a very low profile design to bring you more clearance around your system's CPU cooler and lower voltages for increased energy efficiency. Designed for performance enthusiasts and small form factor builders who have limited space for cabling and airflow, the Sport VLP modules feature all the benefits you've come to expect from our Sport series—just in a smaller package. Not only are Sport VLP modules up to 35% lower in height than competing modules, their power requirement is less, too.** Using up to 10% less voltage (1.35V) than standard modules (1.5V), Ballistix VLP memory helps reduce the heat in your system and keep it cool.
Crucial—quality you can depend on.
Crucial is a trusted name when it comes to DRAM, and that's no coincidence. As a brand of Micron, one of the largest manufacturers of DRAM in the world, we work with our engineers to design, refine, test, manufacture, and support our extensive line of memory modules. With a product portfolio that includes thousands of different DRAM upgrades for more than 50,000 systems, we've got one specifically designed for your computer. For more than fifteen years we've kept gamers and system builders happy with premium quality memory and outstanding customer service.
Memory

Type
DRAM
Technology
DDR3 SDRAM
Form Factor
DIMM 240-pin
Memory Speed
1600 MHz ( PC3-12800 )
Latency Timings
CL9 ( 9-9-9-24 )
Data Integrity Check
Non-ECC
RAM Features
Aluminium heat spreader, Intel Extreme Memory Profiles (XMP) , unbuffered
Module Configuration
256 x 64