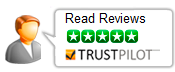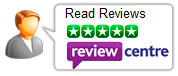 8TB SEAGATE SATA3 - 6Gb/s, 5900 RPM & 128MB Cache
| | |
| --- | --- |
| Manufacturer | Seagate |
| Model | Archive |
| Capacity | 8TB |
| Interface Type | SATA III |
| Spin Speed | 5900RPM |
| Cache | 128MB |
Please Note - Pics For Illustrative Purposes Only And Brands May Vary Depending On Stock,
Therefore Spec May Differ From Below Which Is Standard Stock Speeds, For A Specific Branda
Please Call Us On 01270 898104 Or E-Mail sales@palicomp.co.uk
Supersized capacity, energy efficiency and lowest TCO Features:
Seagate brings over 30 years of trusted storage reliability to the growing need for online long-term storage.
Industry's best cost/GB/watt 8TB hard drive.
Engineered for 24×7 workloads of 180TB per year.
Drive down costs with up to 1.33TB-per-disk hard drive technology.
SATA 6Gb/s interface optimises burst performance.
Seagate AcuTrac™ servo technology delivers dependable performance.
Free Seagate DiskWizard™ software allows you to install 5TB, 6TB and 8TB hard drives in Windows without UEFI BIOS.
Seagate Secure™ models provide hardware-based data security and deliver an Instant Secure Erase feature for safe, fast and easy drive retirement.
Seagate Secure models meet the NIST 800-88 media sanitisation specification and also support the Trusted Computing Group (TCG) standards.
Best-Fit Applications
Cost-effective online archiving
Object storage
Big Data cold storage
Cloud active archive
Web-scale archiving
Cost-Effective High Capacity 8TB Hard Drive
Lowest cost/TB online data archive solution for petabytes of growing archival storage helps to ensure affordable long-term data management.
SMR-enabled technology ensures efficient and economical cold storage operations even in the harshest data centre environments.
Energy-Efficient High-Density Cloud Hard Drive
The 3.5-inch Archive HDD is optimised for cold data storage with the lowest power consumption and the on-demand, time-to-ready PowerChoiceTM feature.
Specifications:
Volume: 8.0TB
Interface: SATA 6Gbps
Cache: 128MB
Average Data Rate Read / Write: 150 MB/s
Max Sustained Dara Rate, OD Read: 190 MB/s
Bytes Per Sector: 4,096
Heads / Discs: 12/6
Workload Rate Limit (TB/Year): 180
Mean Time Between Failures (MTBF) Hours: 800K
Limited Warranty 3 Years