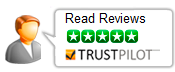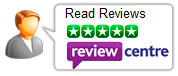 BE QUIET! Pure Rock CPU Cooler - Ultra Quiet Option
| | |
| --- | --- |
| Manufacturer | be quiet! |
| Model | Pure Rock |
| Socket Support | Intel & AMD |
| Max Cooling | 150 Watts |
| Heatpipes | Yes - 4 |
| Fan Size | 120mm |
| Fan Speed | 1,500 RPM |
| Noise Level | 19.1 @ 50% / 26.8dBA @ 100% |
Quiet and Effective Cooling
With Pure Rock, be quiet! presents a CPU cooler series aimed at the Essential category of PC systems. Bringing be quiet!'s award-winning technology to quiet multimedia and graphics systems, and entry level computers of all types, be quiet! Pure Rock delivers an exceptional price-to-performance ratio.
Pure Rock's compact design is compatible with all current Intel® and AMD™ sockets and fits well into tight spaces. Put famous be quiet! technology into your PC today for low noise operation and maximum of cooling performance at entry level segment.
If you are seeking the best possible mix of performance and price in the Essential CPU cooler segment, your search is over. Pure Rock simply has to be your choice.
Feature Details
Excellent Cooling Efficiency
High cooling capacity for this category, at 150W TDP
Four 6mm heat pipes with aluminum caps carry heat to cooling fins for high performance
Convenient, Highly Compatible Compact Design
Compact design saves space, making cooler compatible with a vast array of equipment and possible installation configurations
Design supports mounting from atop the mainboard, greatly increasing convenience
Compatibility with all current Intel® and AMD™ sockets
Low-Noise Operation
Nine blade silence-optimized 120mm be quiet! PWM fan with high-quality sleeve bearing is optimized for quietness and supports the best balance of cooling performance and silent operation
Fan blades are airflow-optimized to reduce noise-generating turbulence
Even at 100% PWM function, noise is a scant 26.8dB(A)
Product Conception, Design and Quality Control in Germany
Aluminum finish on top cover and aluminum heat pipe caps
Quick support is available via our international hotline, Mondays to Fridays from 9:00am to 5:30pm (CET): +49 (0) 40-736 76 86 - 98
Main Specification
Overall dimensions without mounting material (L x W x H), (mm)
87.5 x 121 x 155
Fan model, number
silence-optimized be quiet! fan
Overall noise level (
dB(A)
) @ 50/75/100% (rpm)
19.1 / 22.1 / 26.8
Heatsink specifications
Dimensions (L x W x H), (mm)
62.5 x 121 x 155
Heatpipe number / Diameter (mm)
4 / 6
General fan specifications
Fan dimensions (mm)
120 x 120 x 25
Air flow @ 12V (cfm / m3/h)
87 / 51.4
Air pressure @ 12V (mm H2O)
1.25
Lifespan (h / 25°C)
80.000
Accessories
Service
International hotline / free of charge
✓ / DE, FR
Logistics data, RRP
Dimensions, package (L x W x H), (mm)
180 x 130 x 180
Gross weight, package (kg)
0.78
Pieces per packaging unit
16
Dimensions, shipping box (L x W x H), (mm)
542 x 375 x 380