Create your own AMD PC
Choose your range to create your own AMD Custom PC
All our AMD PCs can be customised so you can build your own dream gaming desktop
You can start by choosing which Intel range, then choose your own configuration
Can't see the options you want?
Contact us via LiveChat or call Sales 01270 898 104, or go to the Quote Beater
Our Gaming PC systems are the most competitively priced in the UK and can fit any budget.
Custom Desktop PCs
All of our desktops can be configured to meet your specifications and needs, all of our desktop custom computers come with genuine Windows 10. You can add a monitor, keyboard, mouse or upgrade any component of your custom desktops.
All of our PCs come with FREE Delivery to mainland UK.
Latest Desktop AMD Series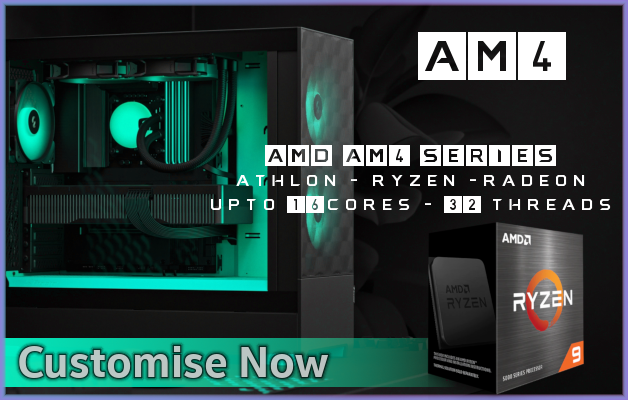 AMD Ryzen Series PC - AM4
AMD Ryzen 2 - A320-B350-X370 Chipsets
Home - Gaming - Office - Business
4/8 Cores - 4/16 Threads
m-ATX - ATX - Full Tower
View our AMD Ryzen Series and make it your own. From £329.99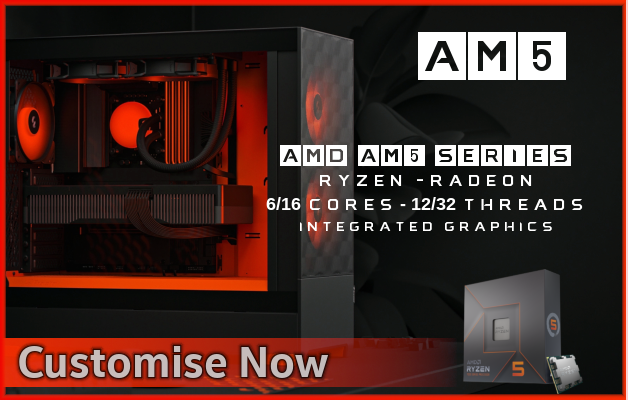 AMD A - Integrated Graphics
AMD A320-B350-X370 Chipsets - Socket AM4 - DDR4
2/4 Cores - 6 GPU Cores - Integrated R5 - Vega 8/11 Graphics
Home - Gaming - Office - Business
m-ATX - ATX - Full Tower
View our AMD A Series and make it your own. From £279.99
AMD FX & Threadripper Series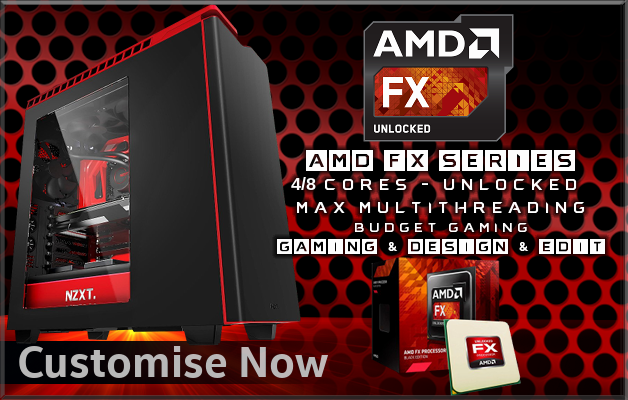 AMD FX Series
AMD FX Series - AM3+
AMD FX  - Vishera - Pilediver
Huge in Performance - Budget Price
m-ATX - ATX - Full Tower
View our AMD Mini Series and make it your own. From £259