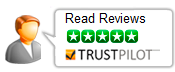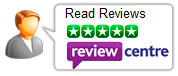 20M Lan Cable Cat5e
| | |
| --- | --- |
| Product | Lan Cable |
| Type | Wired |
| Speed | Up to 1000 Mbps |
| Connection | RJ45x2 |
Perfect for connecting your new PC together your internet router to any device which is capable of receiving an internet connection for a constant and trusted feed. Because of this being a high quality Cat5 Ethernet cable, this could reduce the amount of download/upload speed lost while connecting through wireless. Very simple to use, push down on the security clip to either put in or pull out the cable into the RJ45 socket. When you need a constant reliable connection and the distance is upto 20 Metres then this is a great option for getting connectivity from your router to your device without having to rearrange your room, ideal for office use, gaming and networking computers.
This cable can be used on all RJ45 sockets, this includes your household gadgets, like Computers, Laptops, Games consoles, wireless printers and some tablets.
•High quality Cat5 Ethernet Cable.
•Designed for use on Ethernet / RJ45 networks.
•Suitable for connecting your PC, Xbox, PS3, Laptop to your broadband router.
•Length 20M