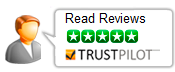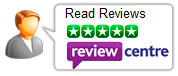 32GB DDR4 3200Mhz - PALICOMP
| | |
| --- | --- |
| Manufacturer | PALICOMP |
| Product Line | DDR4 |
| Capacity | 32GB |
| Type | DDR4 |
| Speed | 3200Mhz |
| Form Factor | DIMM 288-Pin |
| Data Integrity | Non-ECC Unbuffered |
| Latency | CAS 16 |
Brands and Models can vary, but the RAM will be branded.
Size and Speed will be correct - eg 32GB DDR4 3200 - RAM will be 32GB in size and 3200Mhz in speed
Config can be anything i.e. 4x8, 2x16 - please ask in notes if you want a specific config
Contact us for help if needed or if you need anything clarifying.
PALICOMP DDR4 3200Mhz - unbuffered-DIMM memory is the latest upgrade solution that supports Intel's & AMD's newest platforms for faster data transfer and enhanced power efficiency. Utilizing a 288-pin design, operating voltage has been reduced from 1.5V on DDR3 to 1.2V, which not only helps save power by 20%, but also boosts transfer bandwidth speed to 21.3GB/s. Every chip in meets strict JEDEC and RoHS standards, ensuring compatibility, stability, and environmentally friendly products.
| | |
| --- | --- |
| Module Type | U-DIMM |
| Form Factor | standard 1.23" height |
| Memory Type | DDR4 |
| Standard | JEDEC |
| Interface | 288-pin |
| Density | 4GB / 8GB / 16GB / 32GB |
| Speed | 3200MHz |
| CAS Latency | CL 16-16-20-40 (Can Vary) |
| Power supply | VDD and VDDQ = 1.2V±0.06V |
| DRAM activation power supply | VPP= 2.5V (+0.25V / -0.125V) |
| DRAM spec/VCC | DDR4 STD 1.2V |
| Operating temperature | 0°C to 85°C |
| Warranty | Lifetime |