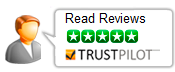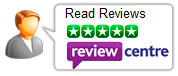 Creative Sound Blaster Audigy FX 5.1 PCI-E
| | |
| --- | --- |
| Manufacturer | Creative |
| Model | Audigy FX |
| Surround Type | 5.1 |
| Resolution | 24-Bit/192kHz |
| EAX Gaming Support | Yes - Version 5 |
The perfect Sound Blaster upgrade
The Sound Blaster Audigy Fx is a half-height sound card that's powered by SBX Pro Studio technology. It instantly converts your system to a 5.1 entertainment system that delivers cinematic surround sound - perfect for bringing out the best in your movies, music and games! The Sound Blaster Audigy Fx also features a 24-bit 192kHz digital-to-analog converter (playback), 106dB SNR and a high-end 600-ohm headphone amplifier for studio-grade monitoring. Interchangeable full-height and half-height metal brackets are included to give you the flexibility of installing the sound card in small form factor desktop PCs.
Enjoy multi-channel cinematic sound
The half-height PCIe sound card is just the perfect size for your home theatre PCs. You can now upgrade your cinematic experience with Sound Blaster audio fidelity. Sound Blaster Audigy Fx comes with 5.1 channel outputs so you can connect to your existing multi-channel speakers with ease.
Independent input sources
Sound Blaster Audigy Fx comes with independent line-in and microphone connectors, which allow you to plug in two different audio sources to your PC.
You can plug in your MP3 player and sing along, while recording your singing session for your friends to enjoy!
Stereo Direct lets you listen to your music unprocessed at the amazing bit-rate of 24-bit 192 kHz, which is considered one of the highest in the industry.
Elevate the level of immersion in your cinematic experience with the Sound Blaster Audigy Fx, which is capable of delivering 106dB SNR of pristine audio fidelity through your speakers.
If you wish to enjoy your movies without disturbing your family, Sound Blaster Audigy Fx is able to deliver 600 ohms of power, exceeding the requirements of today's most demanding headphones!
Control and customize your audio
Sound Blaster Audigy Fx comes with SBX Pro Studio suite of technologies, which is designed to bring cinematic difference to home theatre PCs! You can also adjust the level of immersion you like, simply by adjusting the sliders on the Audigy Fx Control Panel.
SPECIFICATIONS

Output

5.1 Channels

Signal-to-Noise Ratio (SNR)

106dB

Connectivity Options (Main)

Headphone / Front Out: 1 x 3.5mm jack
Rear Out: 1 x 3.5mm jack
Centre/Subwoofer: 1 x 3.5mm jack
Line In: 1 x 3.5mm jack
Microphone In: 1 x 3.5mm jack


Headphone Amp

Up to 600 Ohms

Max Channel Output

5.1 Channels

Audio Technologies

SBX Pro Studio