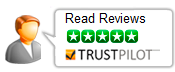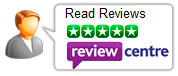 Extra 10/100/1000 Gigabit LAN Ethernet PCI-E Card
| | |
| --- | --- |
| Product | Network Adapter |
| Type | Wired |
| Speed | Up to 1Gbps |
| Connection | Internal PCI-E |
Key features
• Delivers increased performance while significantly reducing CPU usage.
• Reduces deployment and training costs and enables easy, quick migration to Gigabit Ethernet.
• Automatically compatible with Ethernet, fast Ethernet, and Gigabit Ethernet networks.
• Enables widespread deployment.
• Allows low-power consumption, remote wake, and remote booting.
• Reduces support costs with remote management based on industry-wide standards.
• Provides point-and-click power over individual adapters, advanced adapter features, connection teaming, and virtual local area network (VLAN) configuration.
• Dynamically tests and reports network problems (error rate, cable length) and automatically compensates for cable issues.
• Efficient packet prioritisation.
• Minimises the overhead of interrupts.
• Allows load balancing of interrupt handling between different cores/CPUs.
Overview
Network Connection: Wired.
Protocol: Ethernet, Fast Ethernet, Gigabit Ethernet.
Form Factor: Plug-in card.
Compatibility: PC, Unix.
Type: Network adapter.