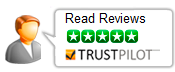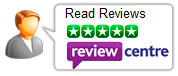 Sapphire Vapor-X CPU Cooler Blue LED High Performance
| | |
| --- | --- |
| Manufacturer | Sapphire |
| Model | Vapor-X |
| Socket Support | Intel & AMD |
| Max Cooling | 200 Watts |
| Heatpipes | Yes - 4 |
| Fan Size | 12mm Blue LED |
| Fan Speed | 495 - 2,200 RPM |
| Noise Level | Up to 40dBA |
SAPPHIRE pioneered the use of its vapour chamber cooling technology for enthusiast computer components, known as Vapor-X, with the introduction of its first ATOMIC graphics card late in 2007. Since then the technology has been used in several generations of enthusiast graphics cards where the more efficient cooling allows for greater performance, as well in a range of graphics cards with the Vapor-X brand that have the reputation for quiet and cool operation.

Now SAPPHIRE has applied Vapor-X technology in a SAPPHIRE original and exclusive design for its first universal CPU cooler. In a similar configuration to its graphics cards, the vapour chamber is in direct contact with the CPU surface to accelerate the flow of heat away. The heat is then carried away by a multi-heatpipe array and cooling fins.

Final heat dispersion is achieved by two fans, each with aerofoil section blades designed for efficient airflow with low noise, similar to those used on the highly acclaimed SAPPHIRE Dual-X series of graphics cards. The Vapor-X solution results in a high cooling efficiency designed to cater for 200Watts, more than enough even for enthusiasts overclocking the latest CPU types. When operating with lower power requirements, fan speeds can be very low, keeping noise levels to a minimum.

Much attention to detail has been given to the design of the SAPPHIRE Vapor-X CPU Cooler. Its universal mounting kit caters for motherboards designed for all the latest CPU types from both AMD and Intel. When mounted, the overall height of the cooler is designed to fit in a standard ATX chassis, while at the same time allowing the installation of most memory types. The two fans are mounted in a plastic shroud designed to control airflow, and built in blue LEDs contribute to the stylish look and overall feel of the unit.

"SAPPHIRE is extending its portfolio into areas aligned to its core business of PC graphics," commented Adrian Thompson, SAPPHIRE VP of Marketing. "We are harnessing our expertise in advanced technologies to deliver better performing products for the enthusiast which will then push down into an expanding product line for the mainstream."
Specification:
- Product Name: SAPPHIRE Vapor-X Universal CPU Cooler
- Model Name: 4N000-01-40G
- Heat pipe: 7mm, 362mm × 4
- Fan: 120mm fan × 2
- Bearing System: Sleeve bearing system
- Fan Rotation Speed: 495 ~ 2200rpm (PWM compatible)
- Fan Air Volume: 77CFM × 2
- Noise Levels: Maximum 40dBA
- Body Size: 135 × 110.4 × 163.5mm
- Body Weight: 924.85g

Accessories:
- Back plate
- Retention plate
- Mounting screws
- Stand-off
- Stand-off
- Nut setters
- Thermal grease
- PWM adapter