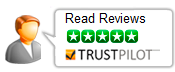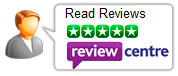 KOLINK Punisher Midi Black RGB
| | |
| --- | --- |
| Motherboard Support | Micro & Standard ATX |
| External 5.25" Drive Bays | 1 |
| External 3.5" Drive Bays | 0 |
| Internal 3.5" | 2 |
| Internal 2.5" | 2 |
| Rear Cooling | 1 x 120mm (RGB LED) |
| Front Cooling | 2 x 120mm RGB LED(Included) |
| Top/Bottom Cooling | Top 2x120mm (Optional) |
The Punisher RGB Black has a transparent tinted front panel and side strip, along with a matte top and side panel finish, unleashing a pair of 18 LED RGB fans along with a 12cm fan in the rear for great looks, custom colours and airflow. The RGB LED fans offer 7 different colour variations, plus pulsating and breathing cycle modes. The Punisher also has a stunning full transparent side window to show off the interior in style.

Component support is impressive throughout, with room for up to 390mm VGA cards, 170mm CPU coolers and 240mm PSU's. Radiator support is also worth noting, with up to 360mm radiators supported on the front, and 240mm radiators on the top. Connectivity is covered, with 2 x USB3.0 on the front, a fan controller and a SD/TF Card Reader as standard.

The Kolink Punisher RGB exceeds at offering a wealth of features found on more expensive cases and dominating the market.


Punisher RGB Features
- 2 x Front USB 3.0 with audio jacks
- Tinted front panel
- Extruded right side panel for cable management & better airflow.
- Fully transparent side window for an unbeatable view of your system
- 2 x 18 LED 12cm RGB Fans on the front, and 1 x 12cm fan on the rear for excellent looks and airflow
- 9 Colour Modes - Red, Green, Blue, Purple, Orange, White, Cyan + Pulsating & Breathing Colour Cycle.
- Bottom PSU placement.
- Tool free SSD, HDD side installation.
- TF/SD card reader ready for quick access to multimedia.
- Dual radiator water cooler installable (top up to 240mm and front up to 360mm)


Specifications
- Model: Punisher RGB Black
- Type: Midi Tower Case
- Colour: Matte Black with RGB LED's and transparent front panel
- Case Material: 0.6mm Steel/Plastic
- Power Supply Orientation: Bottom
- Motherboard Support: ATX/Micro-ATX/Mini-ITX
- External 5.25" Bays: 1
- Internal 3.5" Bays: 2
- Internal 2.5" Bays: 2
- Expansion Slots: 7
- Front Ports: 2 x USB3.0 (with USB2.0 convertor), 1 x USB2.0, HD-Audio x 1, Mic x 1, SD Card Reader, Fan RGB Controller
- Cooling System: Front - 2 x 120mm 15 LED Fan (included RGB LED), Rear - 1 x 120mm Fan(included), Top - 2 x 120mm (optional)
- Radiator Support: Front - Up to 360mm, Top - Up to 240mm, Rear - Up to 120mm
- Dimensions: 400 x 211 x 480mm
- Box Dimensions: 593 x 263 x 539mm
- Clearance: VGA - 390mm, CPU Cooler - 170mm, PSU - 240mm