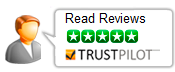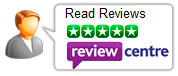 NEMESIS Stryder Gaming Keyboard & Mouse Set
| | |
| --- | --- |
| Manufacturer | Nemesis |
| Item | Keyboard & Mouse |
| Type | Wired USB |
| Key Layout | Full UK |
Product Features
Stylish gaming keyboard and mouse that feature smart, angular designs to complement any gaming rig
UK standard 105 keys keyboard. Windows layout - for Windows 10, 8.1, 8, 7, Vista, XP, ME, 98
Plug and play - will also work with Mac, Linux. Keyboard & wired mouse both feature USB connections
4 pre-set DPIs - 400, 800, 1600 and 2400 to suit your gaming needs
Silent optical mouse - don't let loud mouse clicks interfere with your gaming
Full Description
With stylish looks and set up to suit your gaming needs, the Stryder keyboard and mouse combo features smart and angular designs to complement any gaming rig.
The keyboard has 105 standard keys and a UK Windows layout, but will also work with Mac and Linux as well as Linux systems thanks to its plug and play design with a USB interface.
The optical mouse, which also has a USB connection, has 4 pre-set DPI settings: 800, 1200 , 1600 and 2400. It has silent left and right mouse buttons.
Specifications
Mouse connection: USB
DPI: 400,800,1600 and 2400
Keyboard connection: USB
Number of keys: 105 standard
Operating system: Windows 10/8/7/Vista/XP/ME/98 (Windows layout). Plug and play - will also work with Mac and Linux
What's included
1 x Stryder gaming keyboard
1 x Stryder gaming mouse