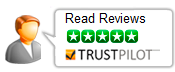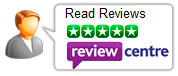 512GB Samsung 950 PRO M.2 2280 PCIe
| | |
| --- | --- |
| Manufacturer | SAMSUNG |
| Model | 950 PRO |
| Capacity | 512GB |
| Interface Type | M.2 |
| Max Read | 2150MB/s-2650MB/s |
| Max Write | 1550MB/s-1650MB/s |
Level up to unmatched performance, power efficiency and endurance
If you're a heavy workload professional searching for an SSD with uncompromising power and performance, look no further. The next-generation Samsung 950 PRO delivers exceptional performance for professionals.

This cutting-edge V-NAND-based NVMe SSD supports PCI Express® Gen 3 x4 lanes, providing a higher bandwidth and lower latency to process a massive amount more data than SATA SSDs. Presented in a compact M.2 form factor, the future-oriented 950 PRO is ideal for professionals using high-end PCs and workstations.
*PCI Express and PCIe are registered trademarks of PCI-SIG.

Experience a next-generation SSD today
Equipped with the enhanced bandwidth of the NVMe interface, the 950 PRO is ideal for intensive workloads, such as computer-aided design, data analysis and engineering simulations. It outperforms SATA SSDs by over 4.5 times in sequential read and by over 2.5 times in sequential write, delivering the speeds of 2,500 MB/s and 1,500 MB/s respectively.*
*This reflects the maximum performance of 950 PRO 512 GB compared to 850 PRO 512 GB. Results may vary based on the user environment.

Save power while maintaining peak performance
If you're in the midst of performing a complex data analysis or engineering simulation on your laptop, you surely don't want your battery to run out. Consuming just 5.7 W at peak workloads, the 950 PRO secures battery life while maintaining superior performance levels. In standby mode, the 950 PRO consumes only 2.0 milliwatts (mW) of power, less than half the power consumption of a SATA in Device Sleep Mode.*
*This reflects the maximum power consumption of 950 PRO 512 GB compared to 850 PRO 512 GB. Results may vary based on the user environment.

Maximize endurance under heavy workloads
The innovative V-NAND technology in the 950 PRO increases endurance and prolongs the lifespan with insulators that cause less stress and are more resistant to wear under heavy client workloads over a 5-year period.* The 950 PRO also features Dynamic Thermal Throttling (DTT) technology, which controls the temperature of the device to reduce overheating and maintain a high level of sustained performance.
*5 years or TBW (256 GB : 200 TB, 512 GB : 400 TB), whichever comes faster.
Features
Shedding light on a whole new standard of capacity and performance.
Samsung V-NAND technology overcomes the capacity limitations of traditional 2D NAND technology with its revolutionary vertical design.

V-NAND also applies innovative Charge Trap Flash (CTF) technology which prevents data corruption caused by cell-to-cell interference.

The synergy of both structural and material innovations leads to improved speed, power efficiency, and endurance.

Vertical expansion breaks through horizontal limit.
Samsung revolutionized the storage industry by shifting the planar NAND to a vertical structure. Samsung V-NAND technology features a unique design that stacks 48 layers on top of one another instead of trying to decrease the cells' pitch size. Samsung used Channel Hole Technology (CHT) to enable cells to connect vertically with one another through a cylindrical channel that runs through stacked cells.

Material innovation that no one can match.
Samsung has shifted the paradigm of material used for NAND. Samsung applies the innovative CTF technology which uses a non-conductive layer of Silicon Nitride (SiN), temporarily trapping electrical charges to maintain cell integrity.

This non-conductive layer wraps around the control gate of the cell, acting as an insulator that holds charges to prevent data corruption caused by cell-to-cell interference.

Vertical architecture paves the way for amplified capacity.
Layering cells vertically in three-dimensional stacks provides much greater cell density. Samsung V-NAND technology lets heavy-workload users and data centers store and handle more data with greatly improved capacity.

Samsung V-NAND enables up to 100 layers of cells to be stacked with the potential to scale the density up to 1 Terabit. The 2D planar NAND density ceiling can only reach the minimum density of V-NAND.

Innovative algorithms equal faster performance
Traditional planar NAND memory requires the creation of sets of complex program algorithms to prevent data corruption caused by cell-to-cell interference. However, Samsung V-NAND is virtually immune to cell-to-cell interference.

V-NAND does not need to go through a complex program algorithm to write data, and this enables the memory to write data up to two times faster than traditional 2D planar NAND flash memory.

Unprecedented power efficiency
Since V-NAND technology has eliminated the issue of cell-to-cell interference, its programming steps are greatly reduced. As a result, power consumption is substantially lowered by up to 45 percent compared to planar NAND memory.

Embedded high endurance to store your valuable data
Samsung V-NAND provides up to twice the endurance of planar NAND. V-NAND decreases its electric field because its cells are slightly larger, and employs CTF-based insulators eliminating the risk of cell-to-cell interference, resulting in superior retention performance.
| | |
| --- | --- |
| Manufacturer: | Samsung |
| Capacity: | 512GB |
| Edition: | 950 PRO |
| Form Factor: | M.2 (22x80) |
| Height: | 2.38 mm |
| Interface: | PCIe 3.0 (x4) |
| Host Controller Interface: | NVMe 1.1 |
| Controller: | Samsung UBX |
| Flash Memory Type: | Samsung V-NAND |
| Max. Read: | 2500 MB/s |
| Max. Write: | 1500 MB/s |
| DRAM Cache Memory: | 512MB |
| DRAM Cache Memory Type: | Low Power DDR3 SDRAM |
| Max. Random Read 4K: | 300000 IOPS |
| Max. Random Write 4K: | 110000 IOPS |
| Latency: | N/A |
| Special Features: | AES 256-bit Encryption Support |
| | Auto Garbage Collection Algorithm |
| | Device Sleep Mode Support |
| | S.M.A.R.T Support |
| | TRIM Support |
| Power Consumption (active): | 6.4 W |
| Max. Endurance Rating: | MTBF: |
| | 1,500,000 hours |
| MTBF: | Max. Operating Vibration: |
| | 20~2000Hz, 20G |
| | Max. Non-operating Vibration: |
| Max. Operating Shock: | 1500G, duration 0.5m sec, 3 axis |
| | Max. Non-operating Shock: |
| Connectivity: | 1 x M.2 (22x80) (PCIe 3.0 x4) |
| | |
| OS Support: | |
| Bracket: | N/A |
| Package Type: | Retail |