PC Gaming Deals - 22nd February
PC Gaming Deals! Its been a while since we looked into the best PC games out there, so here are some fantastic deals for you, including the best price we could find on Crysis 3 which is out today!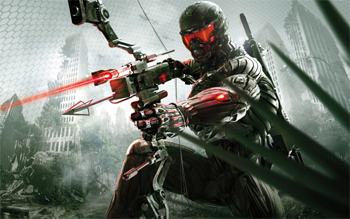 Best price on Crysis 3 we found: Thanks to Nick Maynard for flagging this down! Crysis 3 -£29.98 http://www.zavvi.com/games/platforms/pc/crysis-3/10604516.html?utm_source=googleprod&utm_medium=gp&utm_campaign=gp_games&affil=thggps
Half price – PC Gamer Magazine and FREE copy of Rome: Total War Gold Edition - £1.49 http://future-publishing.msgf.net/q/1prYm0vLqQ3zF/wv
Battlefield 3 Premium Edition - £13.00 ASDA IN-STORE ONLY
Watch Dogs – Preorder - £23.38 (must enter SHOOTER10 code at checkout) http://www.thehut.com/elysium.search?search=Watch%20dog&affil=awin&awc=2547_1361524618_b6cddbefc16dd7e9faf0fc026423b88d&utm_source=AWin-47868&utm_medium=affiliate&utm_campaign=AffiliateWin
FarCry 3 - £19.99 http://www.amazon.co.uk/gp/product/B008390W0I/ref=nosim/?tag=hotukdeals-21
Resident Evil 6 – preorder - £13.85 http://www.shopto.net/pc/PCRE12-resident-evil-6?affiliate_source=aw&awc=2943_1361525093_69e8f7dc1db3cdc666a7e1d187647d80
Assassins Creed 3 - £17.99 http://www.game.co.uk/en/assassins-creed-iii-167570
Starcraft II: Wings Of Liberty - £16.99 http://www.amazon.co.uk/gp/offer-listing/B000RE216U/ref=dp_olp_new?ie=UTF8&condition=new
Please remember that these deals are as we found them, they may change at any time, so get in there early!