Which PC Gaming Case Is Best?
Believe it or not, the case, the chassis, the tower, whatever you want to call it, remains a crucial component in the eyes of the serious PC gamer. We concur, why? Overclocking and Heat. Most of our systems are tweaked to give maximum performance for the best symbiosis between your graphics (another heat monolith) and RAM. This abundance of heat needs some sort of control, particularly when you're playing high benchmark games such as Battlefield 3 or the infamous GPU cruncher Crysis and crucially that's one of the key features to why a gaming case remains a pivotal choice in your pc purchase.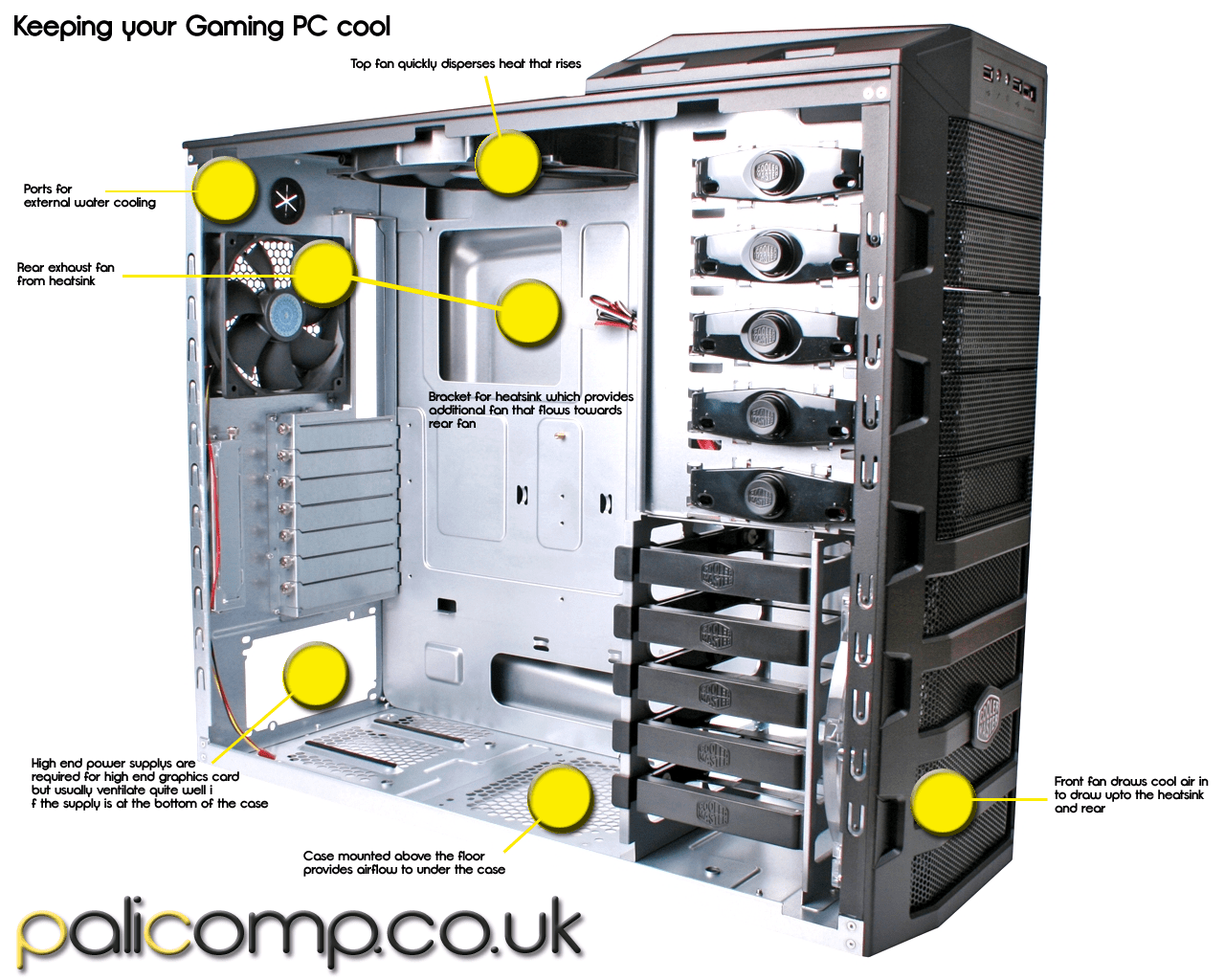 It's a sad fact, some of the big graphics cards are big consumers and producers, not just in the quality they produce but in the heat. Some graphics cards produce 100 degrees Celsius plus and most operate comfortable between 80 and 90 degrees, we have already covered heat in a nutshell, but some people do try to fit graphics cards into cases that are not big enough to support them.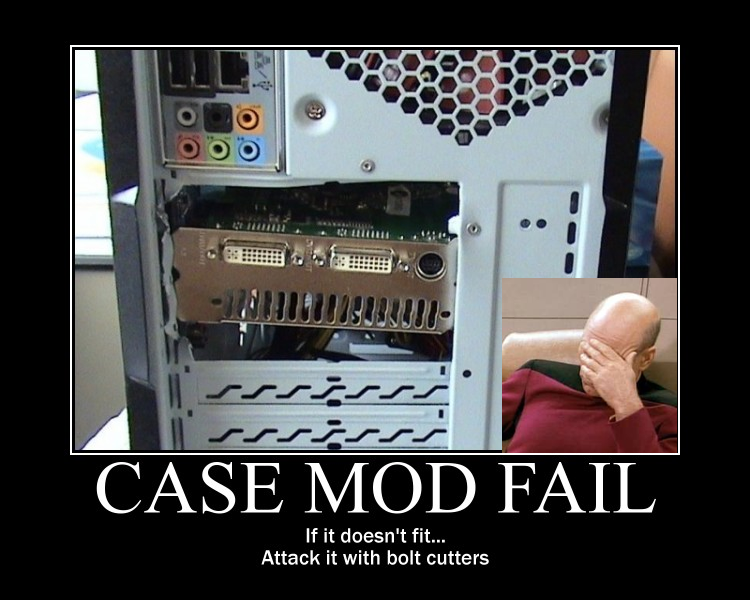 A good gaming case will always put the power supply at the bottom, which if your case has legs and grills means it should be able to draw air from underneath, cue warning about having your case above a thick carpet! Fans come in all shapes and sizes, from the heatsink standard with the processor (which will need upgrading if you decide to overclock your system) to external water cooling chimneys or black fans that exhaust heat at high speeds.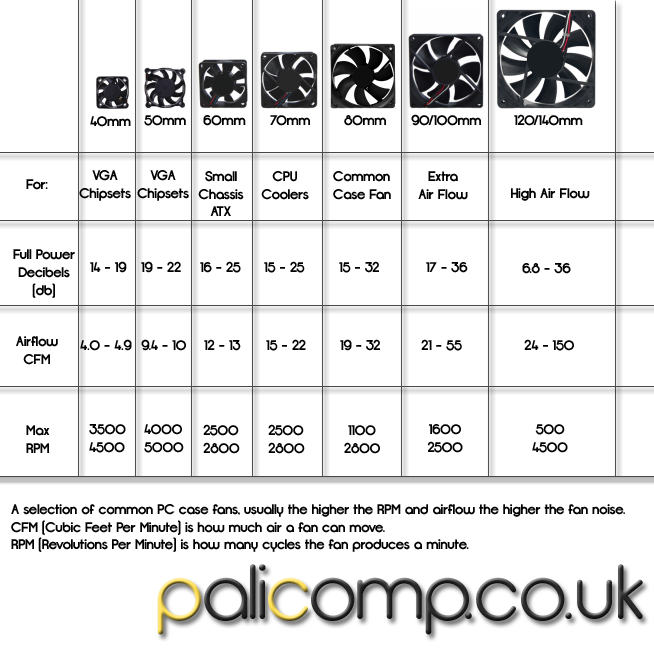 This diagram shows a range of fans and the selection of speed (RPM) the noise level (dBs) and the distance in cubic feet that airflow is dispersed. A 20db fan is going to almost silent to the human ear, yet it will more likely be smaller and disperse less airflow. A 50db fan is going to be loud but is likely to be big and keep those graphics cards and processors running like clockwork. In an ideal world - quiet and powerful is the gamers dream scenario and this is another art inside the perfect gaming case, a smooth almost zenlike aura coming from your tower. This is usually a compromised battle between what is effective and what is desired! In addition to fans is the quality of pressure, making sure the intake of air is higher than the exhaust means airflow pressure is stronger, than in the reverse, where air is dispersed quicker than the intake. Also a negative air intake will bring more dust into the system. Our personal preference is a slightly better positive airflow to keep the dust out and keep the components running smoothly.
It's hard to choose but here are four of our commercially-available favourites (and all stocked by Palicomp!) We love these cases and the quality and workmanship of the manufacturers behind them.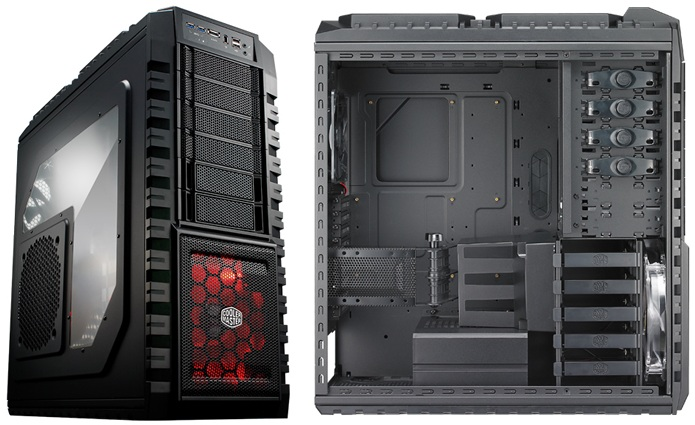 Coolermasters Haf X (stands for High air flow) is an extremely powerful chassis, it is designed with the gamer in mind. It features four of the biggest fans we have ever seen in a case, two of them are 200mm, the front is 230mm and 200mm fan with its own air duct! The Haf X also has thought of one thing that a lot don't – the ability to be able to upgrade to the next range of graphics cards with its extra long board and a VGA card holder.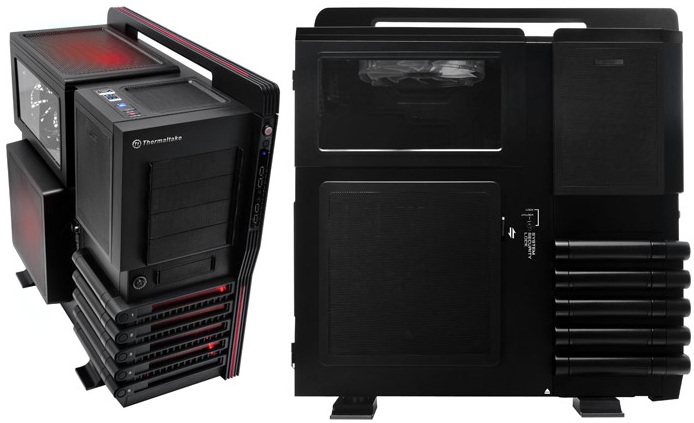 Thermaltakes Level 10 GT is an almost futuristic NASA-esque case with a certain unique beauty. Its front, rear top and side fans combine intake and exhaust , there are 8 expansion slots and super speed USB 3.0 Slot, it like the HAF X has the ability to have the extra long graphics cards, also has five beautifully designed easy swap HDD bays and a smart locking system.
Fractal Designs Define XL is simply elegant and a high quality case, already fitted with noise absorbing foam, the case offers one of the quietest cases in the world. It has three chambers with the 140mm front fan, one in the rear and a nice 180mm top exhaust fan. The Define XL also has 10HDD slots! Also the front door panel is smooth and beautifully fitted to this great case.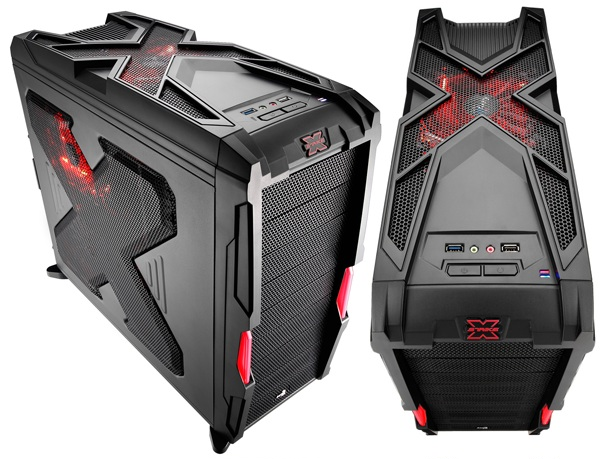 Aerocool Strike-X case is a more mid-range priced case but its design and features are too be admired. It supports long VGA cards and a smart dust filter; it has 4 standard fans and one optional side, all of which have red LEDs built in and 7 expansion slots. An all round superb case.
"The important factors when choosing a pc case generally fall between the amounts of airflow you can achieve and how it looks. Gaming cases however have other considerations; Transport and Strength: will you be taking it to LAN events and need coasters or handles on the case and will it stand up to some knocks. Security: at LAN events this is often a concern CM Storm cases come with a security lock for the case side panel and peripherals. Control: do you need a fan controller so you can manually control the airflow in that hot LAN party environment. Chris Gough, Coolermaster
"So for me, my ultimate gaming case has to be quiet and unobtrusive these days, a wolf in sheep's clothing almost. I'm a big fan of the Antec P180 series of cases. The sleek and unassuming look is perfect and the fact that it doesn't glow in the corner of my living room is a big plus (It stops any nagging from my lovely girlfriend!) My last case was a Coolermaster Cosmos S, fully custom watercooled with a pair of 4850's in Crossfire. I liked that case purely because the options available from a water-cooling perspective were never-ending – Unfortunately it had to go, the red neon's were not a popular décor option" Iain Bristow, AMD
PC gaming is a very specialist area where customers' demands and expectations are high, Thermaltake have tackled this with supplying a range of cases from entry level to the extreme with the flagship Level 10 case designed with BMW Group DesignworkUSA. Working with gamers and listening to the world class players TteSPORTS branched into the keyboard and mouse area just 3 years ago and already has proven worldwide that they can meet these expectations. Jerry Lee, Thermaltake
"The case is one of the most important parts of your PC, but it's not just about looks. You'll need to ensure there's an uninterrupted flow of air from the front to the back of the case to make sure your graphics card and processor are both kept cool, and it's also worth checking the dimensions of the interior - no-one wants to shell out £600 on a new graphics card and find out that it doesn't fit. We're lucky, these days, that almost all high-end cases include features to help building simpler, whether it's side-facing, tool-free drive bays, plenty of cable-routing holes or easy to remove side panels." Mike Jennings, PC Pro Magazine
What do you look for in choosing a Gaming Case?