Bargain PC Gaming Deals
Its Friday, Friday, gotta...no way, no way on this earth are we going to spit out that song! But yes, it IS Friday and today we have decided to dig out the best deals on PC games we can find on the web, if you fancy a good deal to play over the weekend, read on....These deals may only last a day or so, so be quick!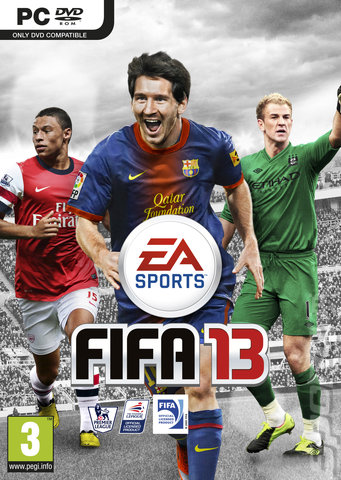 Fifa 13 (£19.99) Use code: SETOK12 http://www.sainsburysentertainment.co.uk/en/Games/PC/FIFA-13/product.html?product=E11092369
Homefront (£2.81) http://www.amazon.co.uk/THQ-Homefront-PC-DVD/dp/B008210YC8/ref=sr_1_1?ie=UTF8&qid=1348217445&sr=8-1
Mafia II (£3.00) Download only Use the code GMG20-27J4Z-8NXHO at checkout on Green Man Gaming.
Prince Of Persia: The Forgotten Sands (£2.49) http://www.gamersgate.co.uk/DD-POPFS/prince-of-persia-the-forgotten-sands
Prince Of Persia: The Sands Of Time (£1.24) http://www.gamersgate.co.uk/DD-POPSOT/prince-of-persia-the-sands-of-time
Dead Space 2 (£4.98) http://www.game.co.uk/en/dead-space-2-48575?pageSize=20&searchTerm=dead%20space%202
Mass Effect 3 (£11.91) http://www.amazon.co.uk/Mass-Effect-3-PC-DVD/dp/B004T8C20U/ref=sr_1_2?ie=UTF8&qid=1348217929&sr=8-2
Batman: Arkham Asylum (£4.99) Download Only. Software: £9.99 http://www.game.co.uk/en/batman-arkham-asylum-37359?pageSize=20&searchTerm=Batman%20Arkham%20Asylum
Resident Evil 5 (£6.99) Download. http://store.origin.com/store/eaemea/en_GB/DisplayProductDetailsPage/productID.248076500
Darksiders (£2.74) http://www.amazon.co.uk/gp/offer-listing/B004KKX4T0/ref=dp_olp_new?ie=UTF8&condition=new

Some great deals here! Let us know if you find any other bargains!