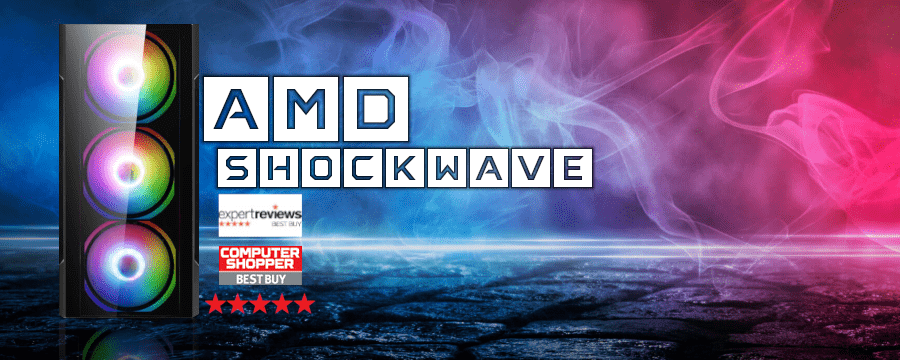 Click below to customise your AMD Shockwave system or read the online reviews of the system.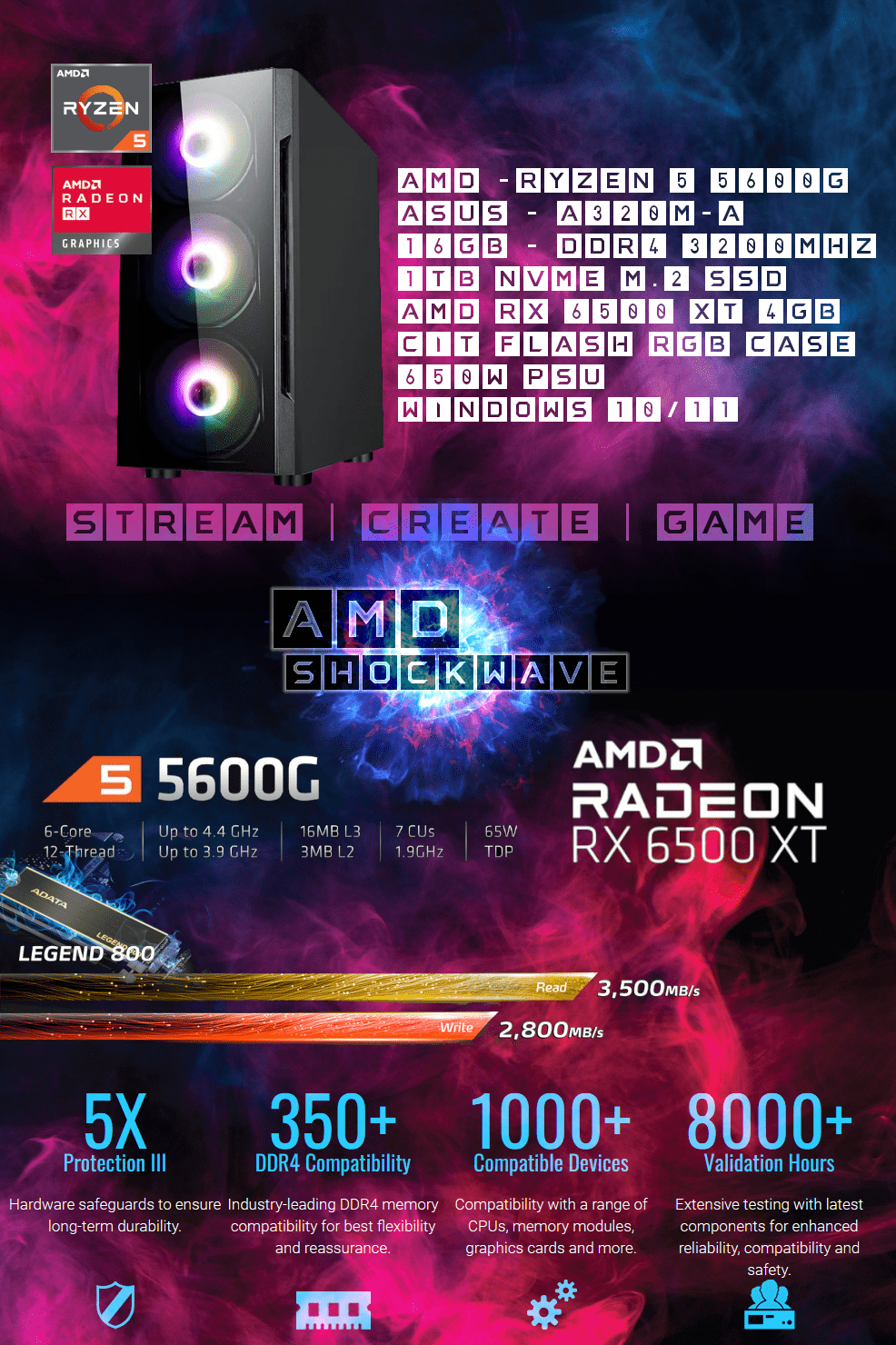 The Palicomp AMD Shockwave - Winning the ExpertReviews Best Buy award in October, this is the perfect gaming system for teenage gamer. With its glowing looks and powerful gaming performance this is a certainly a Best Buy for under £500.00. Now with the Ryzen 5 CPU, AMD's mid-level powerful budget processor that gives great overall performance, the main competitor to the Intel i5 processor range which also boasts 6 cores. Now upgraded to feature the AMD 6500 XT 4GB Graphics it can take on gaming or just about anything else you throw at it at reasonable settings. With 16GB of DDR4 RAM included for the same price, this is generally the average amount of RAM included in majority of modern day PC's so this is more than adequate. Bundled together with a 1TB M.2 nVME as another free upgrade which will home your Operating system and can also be used for all data storage. The beauty of these is that it will give you faster map load speed for non-stop performance and non-stop play. Get the kick of an integrated solid state drive (SSD) with the massive capacity of a desktop hard drive.
For gamers on a budget, an AMD gaming PC, this PC assembled for around less than £500 is a strong contender. The AMD Ryzen 5 processors are great options for powering games and other intensive applications. A mid-budget graphics card like the AMD 650XT 4GB ensures smooth frame rates, while the now 16GB of DDR4 RAM ensures quick load times and multitasking capabilities. For storage, a 1TB M.2 nVME is included for the operating system and frequently used applications, this also allows additional game storage. Overall, this setup should provide a good gaming experience for the price. The Flash Case offers a professional and clean front panel design with a rgeb effect at the front 3 fans. The case comes with a 4 120mm aRGB LED fan installed as standard . Supplied with Windows 10 or 11 Pro 64Bit fully installed as standard ready to go out of the box.
Ideal for: Mid Gaming / Home Entertainment/ Office use
Recommended Upgrades ADVANCED - OS Tuning For Best Performance For Windows 01/11 / NVIDIA RTX3050 8GB / 600W PSU - FRACTAL 80+ (Mid Gaming)